So popular that it almost needs no introduction!
This beautiful hard marble comes from the heart of the mountains around Bergamo, where Marmi Orobici is born. Stylish, classy yet very modern, it is the perfect choice to add personality to any project! Its elegant veining enhances the design of any room: pick your favourite between grey, dark and red variety!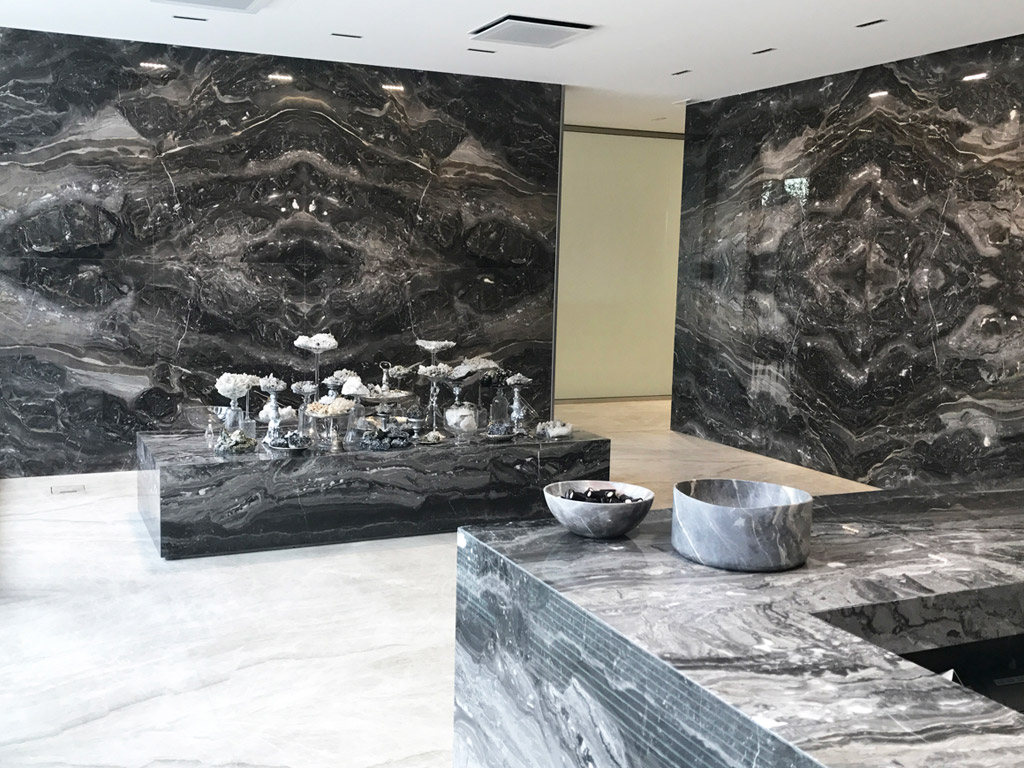 Arabescato Orobico Dark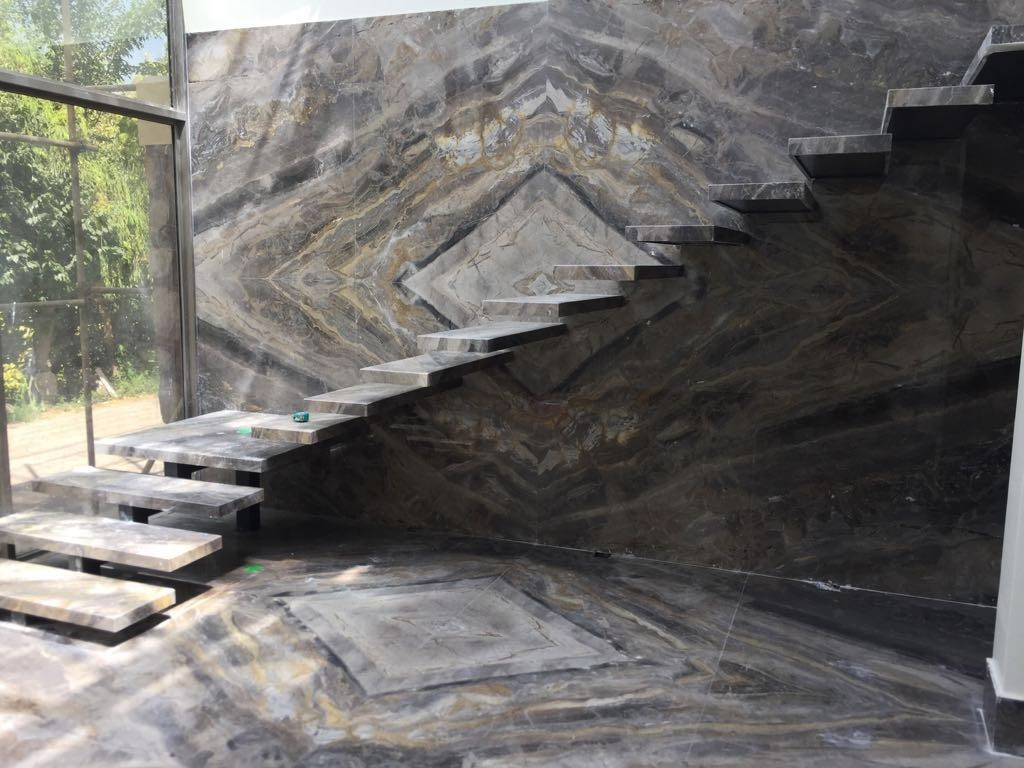 Arabescato Orobico Scale
Dark-grey marble from northern Italy. The colour of this unique and attractive marble can vary from extra dark-grey to lighter grey. It may also present red, peach or gold veining throughout the slabs. The wild pattern of its veining makes it an outstanding material, creating beautiful suggestions, especially when slabs are installed book-matched. Thanks to its brilliance and shine, arabescato orobico is perfect for indoor use (flooring, walls, vanity tops, kitchen tops, stairs), but it can be perfectly suitable for outdoor installations too. Arabescato orobico is available in different types of finishing: polished, sandblasted, sandblasted brushed, leather finish and honed.