If you're looking for the most luxurious, pure and elegant natural material, you know what to choose!
Translucent and bright, it makes any ambient looks like a corner of Paradise!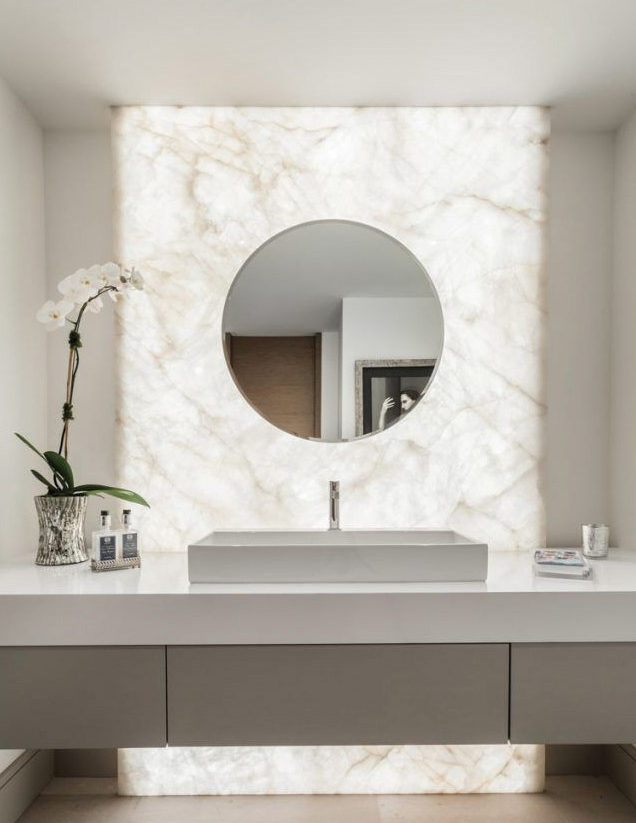 Cristallo bathroom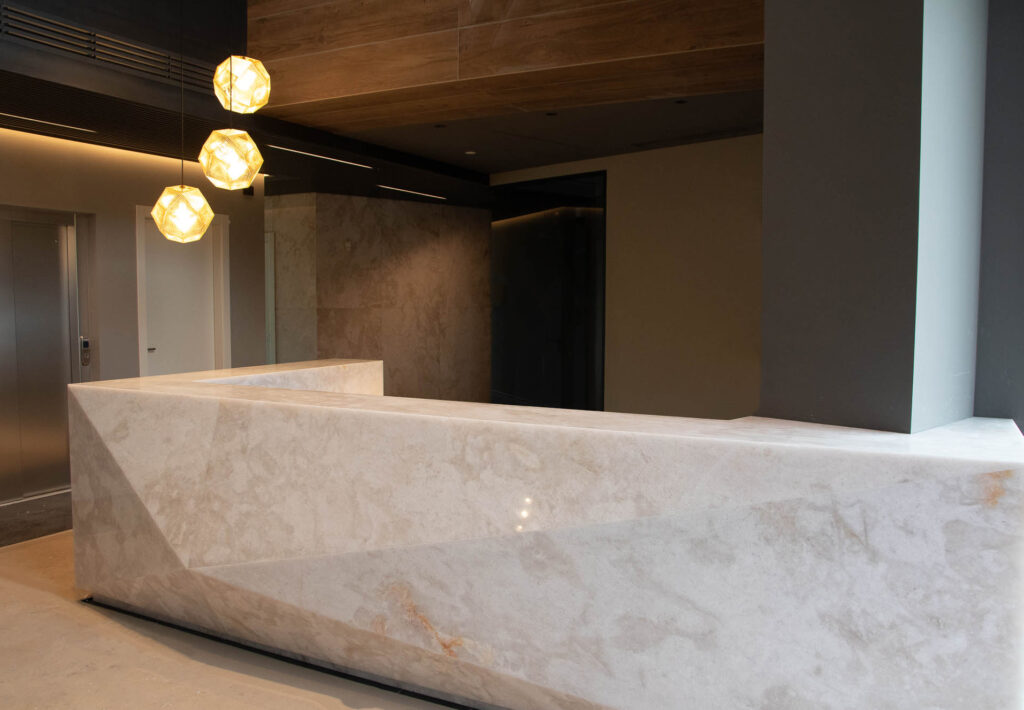 Cristallo desk
Very elegant white quartzite. Quarried in Brazil, it is characterized by a white background with fine beige, grey and golden veins. Widely used for indoor book-matched flooring, for claddings, stairs and window sills.