Italy: a small country, with a huge variety of beautiful marbles!
Today, discover with us the natural earthy nuances of Fior di Bosco. Its brown and beige background warms up any ambient: timeless elegance, everlasting beauty.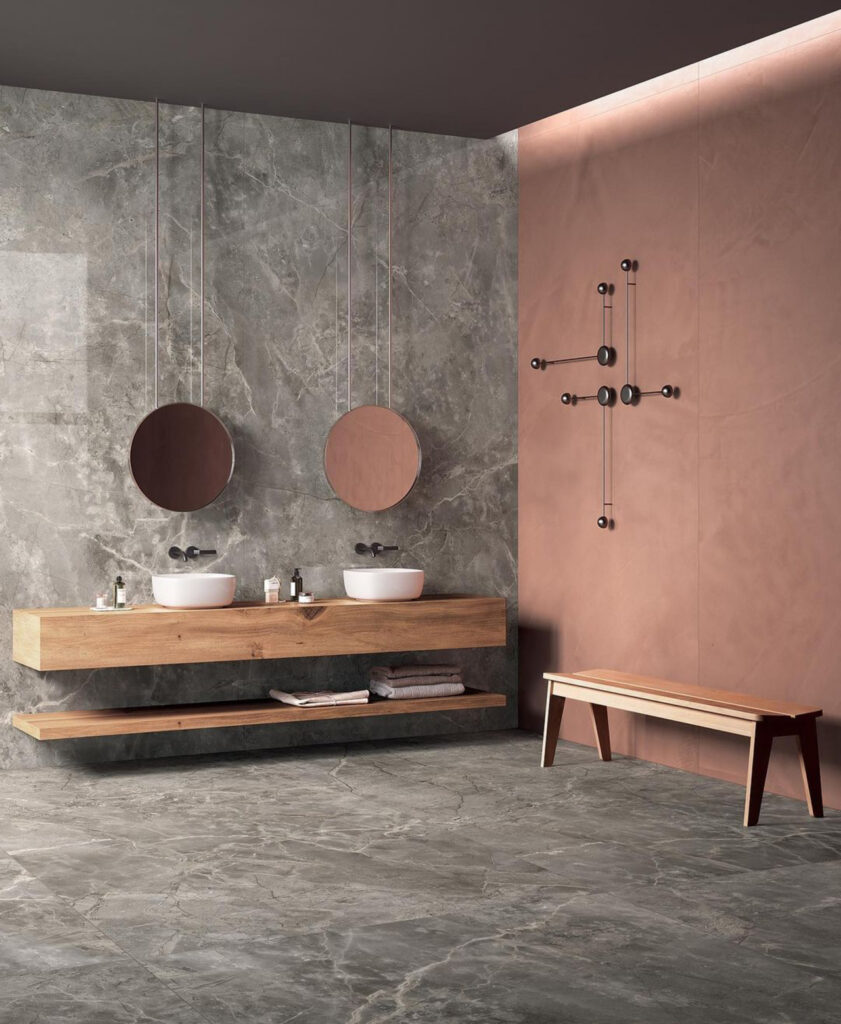 Fior di Bosco bathroom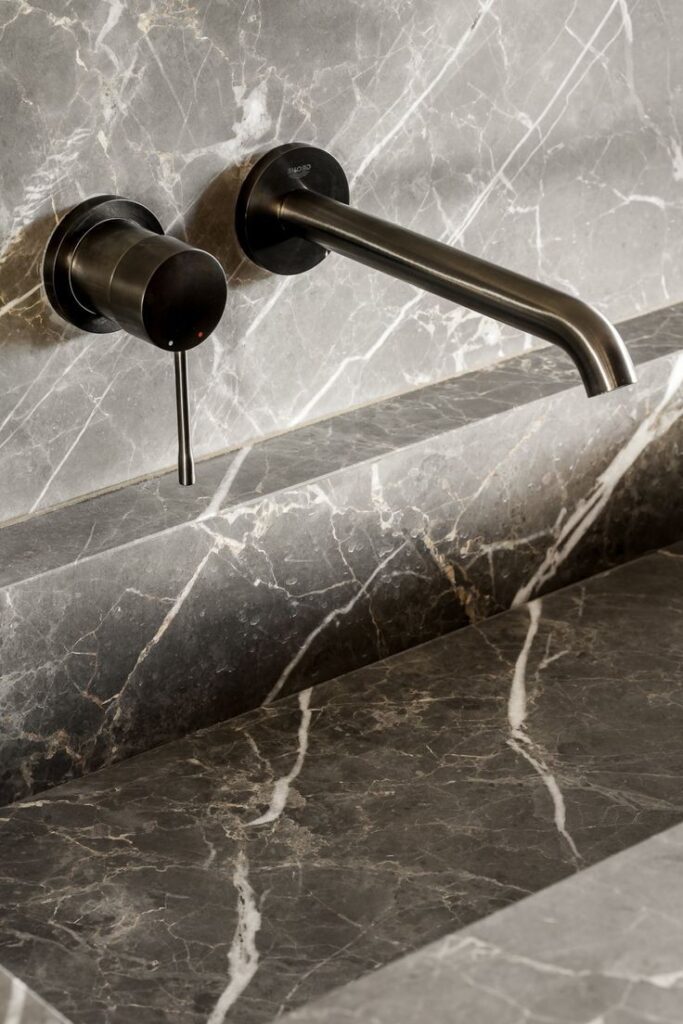 Fior di Bosco sink
Beautiful italian marble, charachterized by a grey background with fine white veins. Simple but elegant marble, ideal for any type of use.