A gem hidden in the dunes of Tunisia!
A deep black background with white and golden veins to make your project unforgettable! Discover this elegant and unique marble.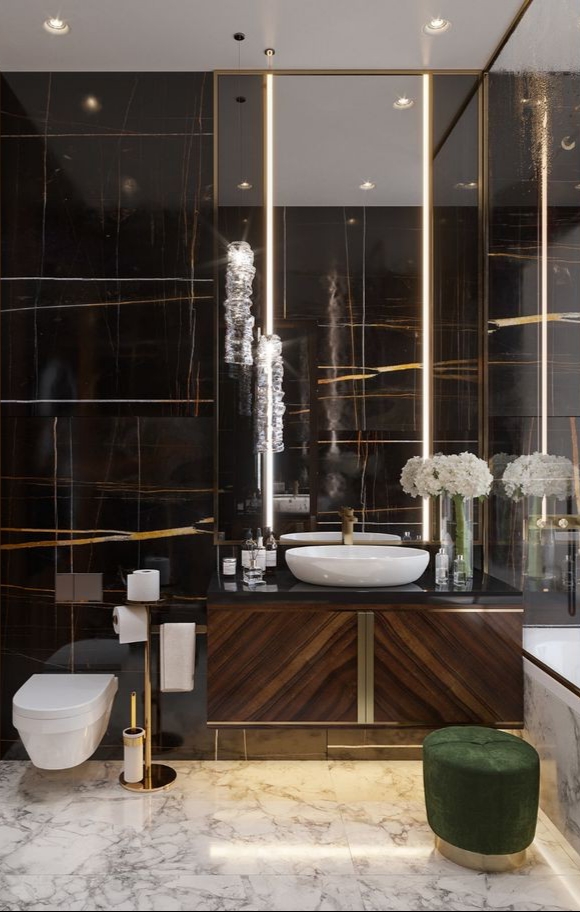 Nero Tunisi bathroom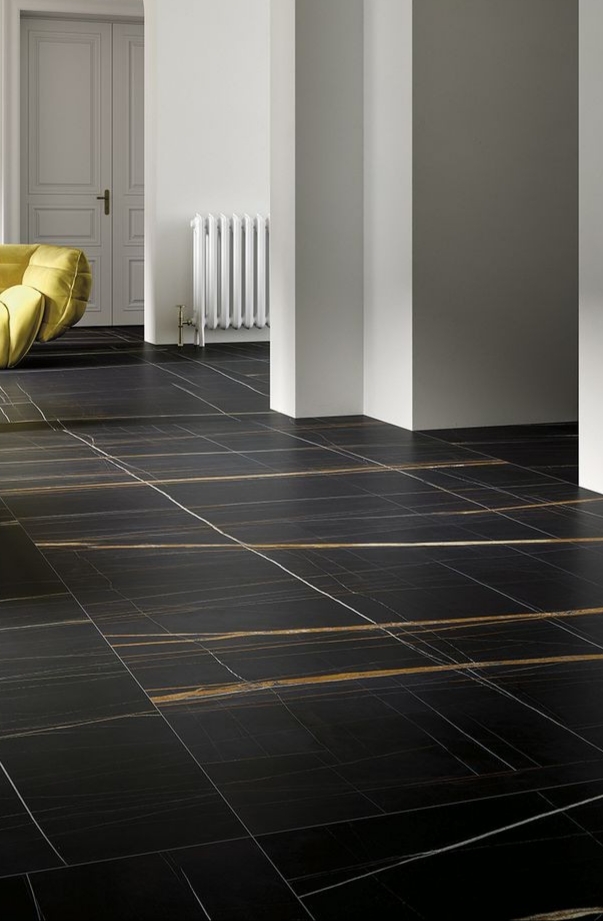 Nero Tunisi flooring
Beautiful deep black marble with white and golden veins. Quarried in Tunisia, for its very elegant look it is ideal to decorate with style any interior design project.