A brasilian art masterpiece.. made of stone!
When the exotic look meets the elegance of a painting, you have a natural stone that is perfect to decorate any room with modern yet timeless taste.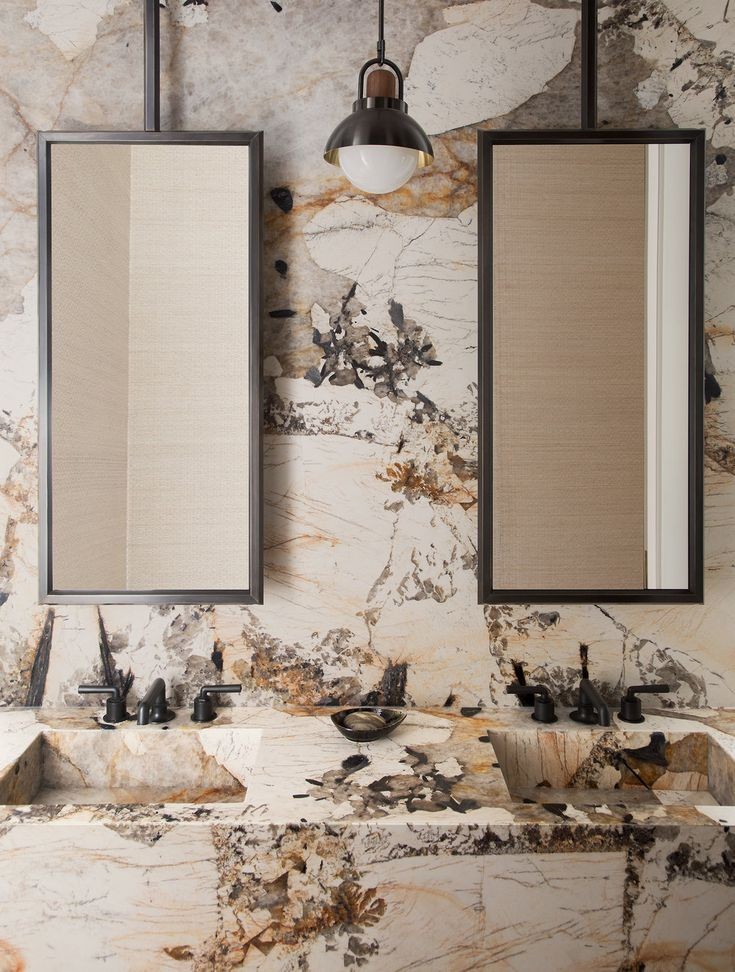 Patagonia bathroom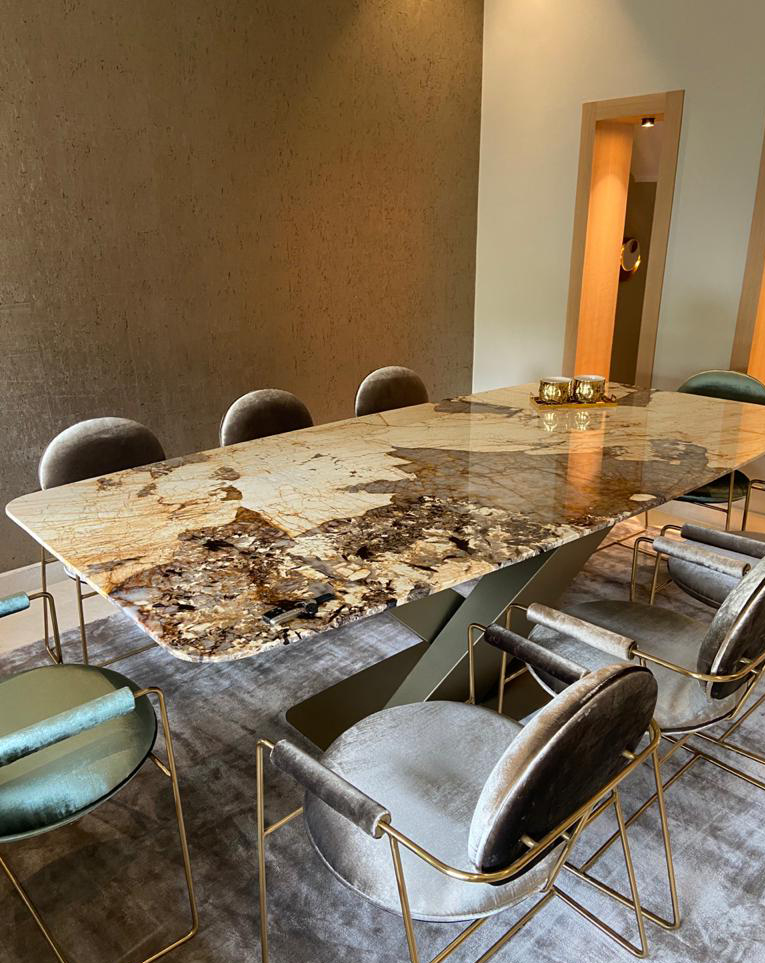 Patagonia table
Patagonia is a brasilian quartzite with beige/creamy background and big golden crystals. Bold and unique, it is very appreciated for interior designs.