A refined and irreverent quartzite.
The white veins light up the blue background making this material the perfect choice for a dynamic and impactful project.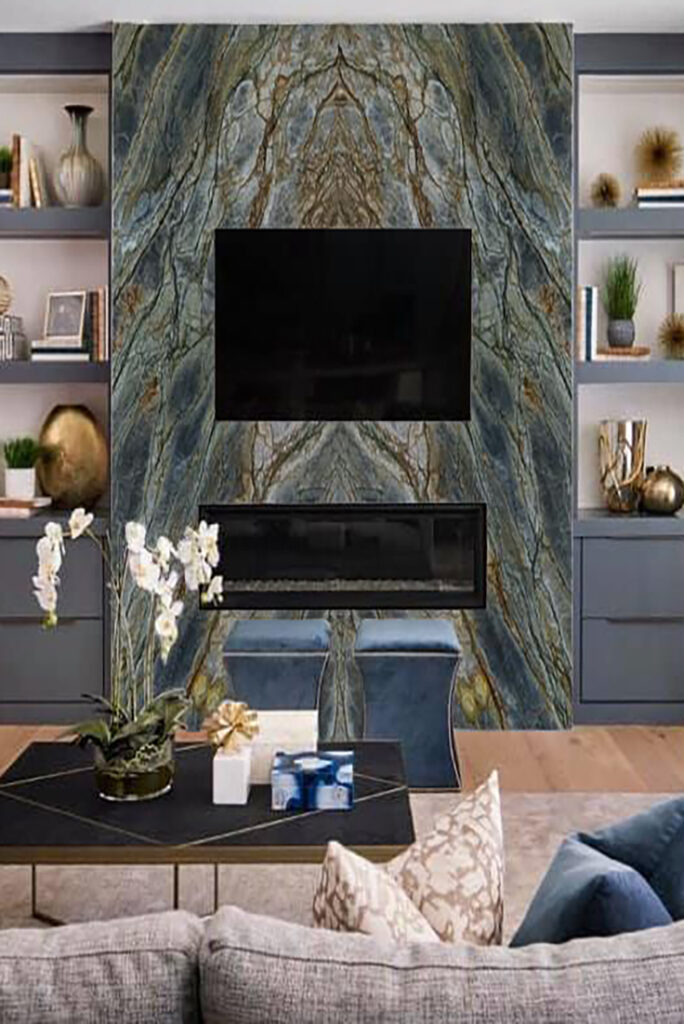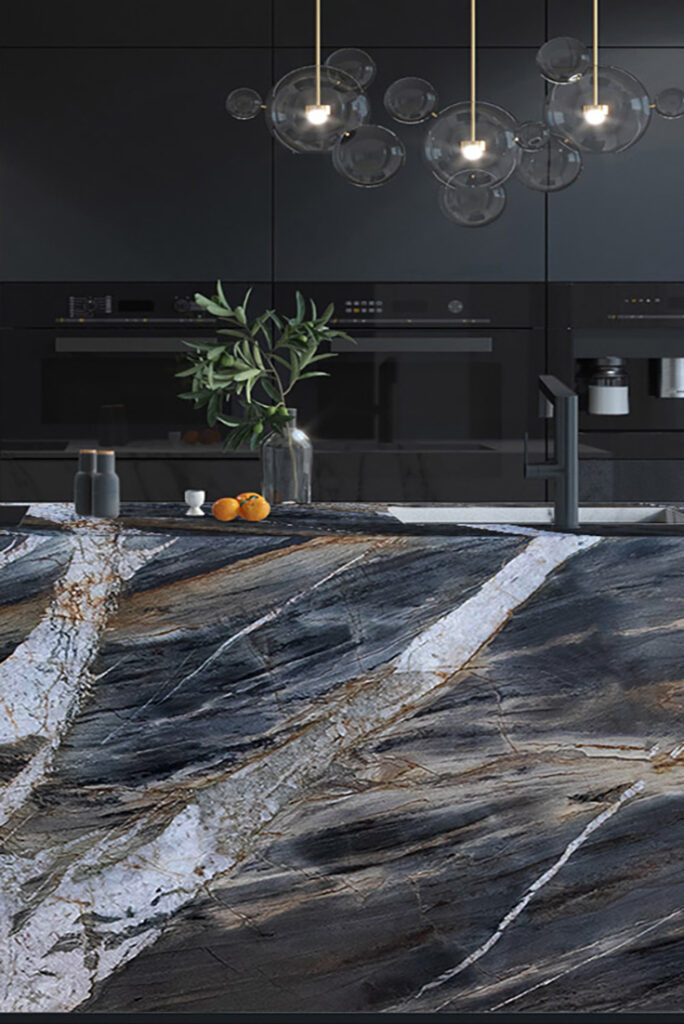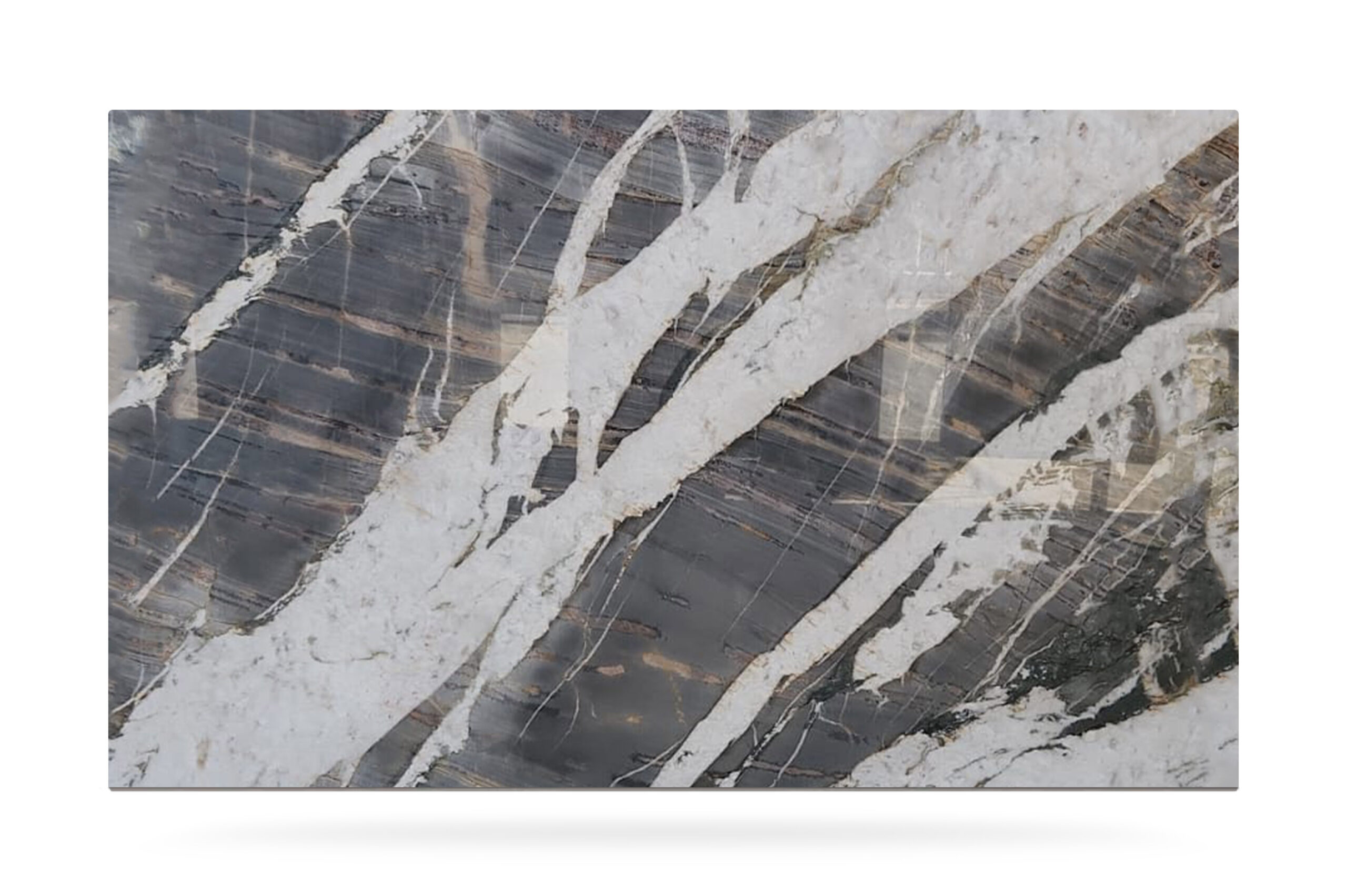 Beautiful exotic quartzite from brazil, with a blue background and powerful white, grey and sometimes light brown veins. Highly appreciated for its particular structure, available in any finishing, this quartzite is perfectly suitable for any type of indoor and outdoor decoration. Ideal for flooring, countertops, vanities and cladding.